diverse bible studies for women
Our Home and Community groups are inter-generational (17+) and inter-denominational with women attending from many different churches and backgrounds.  Types of groups include Bible and book studies, Bible reading groups, accountability and prayer groups, etc. All groups are interactive and encourage women to take ownership of their discipleship through the Christian disciplines and to own their part in advancing the Kingdom of God.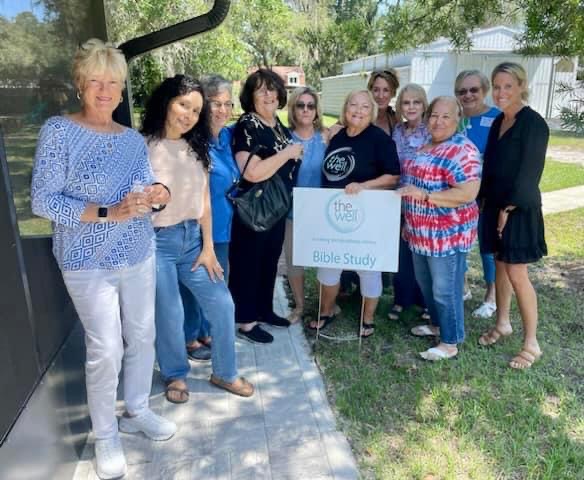 It's never too late to join one of our many diverse virtual or in person groups! Groups include bible studies, book studies, accountability groups, bible reading groups, and prayer groups.
christian community - what it means to be a family of christ
Dates: 9/5 – 11/14
Tuesdays @ 10 EST
City: Lutz – Well Campus
Kids: Yes
Leader: Rita Young
women's discipleship class the power of 1 christlike life
god's grand finale
Dates: 9/14 – 12/7
Thursdays @ 10 EST
City: Clearwater
Kids: No
Leader: Marisa George
mentor training
Dates: 10/11 -11/15
Wednesdays @ 10 EST
City: Lutz – Well Campus
Kids: Yes
Leader: Susie Walther
reading the bible in community - ezekiel
Dates: 6/13 – 9/19
Tuesdays @ 6:30 EST
City: Online
Kids: No
Leader: Pam Nodine
scripture reading (1,2,3 john), prayer & accountability 3.0
Dates: 9/5 – 11/14
Tuesdays @ 6:30 EST
City: Lutz – Well Campus
Kids: Yes
Leader: Joni Villalobos
book of jonah
Dates: 9/7 – 11/9
Thursdays @ 6:00 EST
City: Online
Kids: No
Leader: Amy King
a study through the gospel of mark part 1
Dates: 9/6 – 11/8
Wednesdays @ 6:15 EST
City: LOL
Kids: No
Leader: Cynthia Perez
the gospel of mark
Dates: 9/21 – 11/16
Thursdays @ 6:00 EST
City: Lutz – Well Campus
Kids: Yes
Leader: Pam Nodine